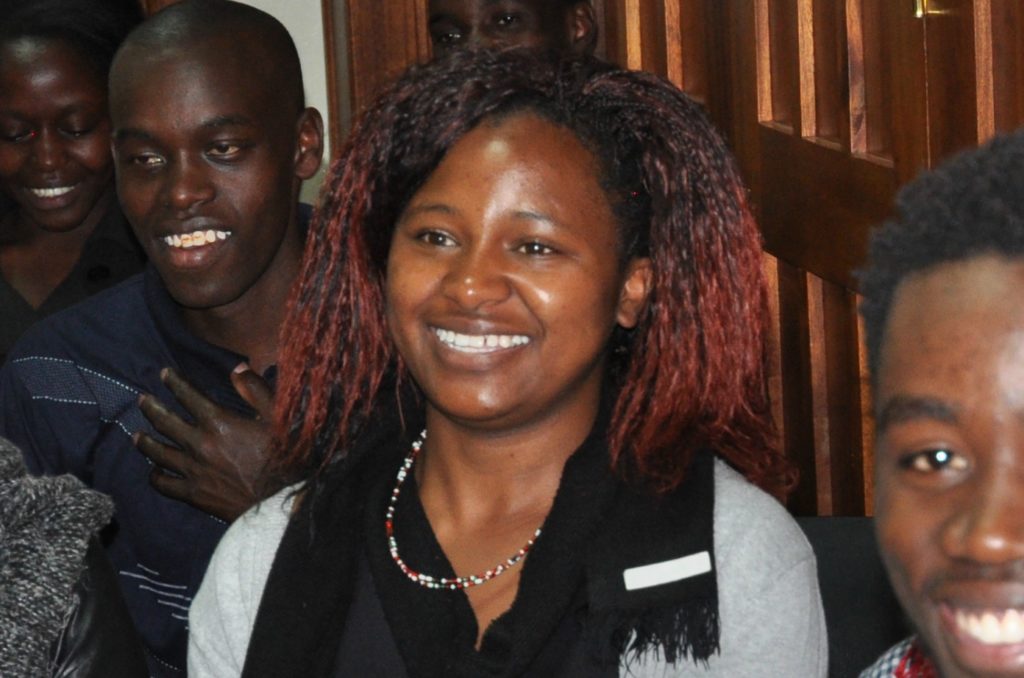 Equipped to be an agent of change
"Joining LEMP is the best thing that happened to me the first quarter of this year. For years I have been longing to meet someone who could mentor me and guide me. It seemed my wishes were futile, until late last year when a friend told me about LEMP. After going through the brochure, I knew for sure that LEMP was a program I could not afford to miss.
I wanted to know my purpose, maximise my God-given potential, live effectively on earth and become an agent of change in my family, to my buddies, church, society and nation.
My sincere gratitude goes to LEMP fraternity for selflessly giving their time, resources and willingly choosing to share knowledge, experiences, ups and downs to ensure that young adults live a life of purpose, and avoid the mistakes of youthfulness.
The nine LEMP modules were eye opening to me. From each module I learnt important lessons that I am using, and will continue to use as an effective agent of change.
On spiritual development module, I learnt that I am a spiritual being; who is a spirit, that lives in a body and possesses a soul. The Spirit of God dwells in me, and whatever I do in my physical realm has spiritual consequences. My soul determines who I am. I have resolved to guard my mind because this where my self-dwells by constantly reading God's word to saturate my heart and my mind because from the abundance of the heart the mouth speaks.
My purpose is now clear and I am living it out in my own simple way, and this has brought fulfilment in my life. The Bible is my reference book, my manufacturer's manual.
From Personal Development module I now value expansion of one's self-awareness, knowledge and improving personal skills. My energy is now refocused to better my strengths, and see to it that I deal with my weakness to be wholesome.
I have enrolled for Tissue Culture training to improve my laboratory skills and read diverse range of books to expand my knowledge.  To explore my creative side, I joined a friend who does face painting for kids. I now set goals to motivate myself and turn my vision into reality.
Professional Development is very core in the competitive job market, and thus I am working to ensure that my knowledge, skills and experiences meet the job market demand to improve my chances of employment. I am looking forward to go for attachment in one of the research institutes, where I have already applied for.
I now know how to write a presentable cover letter and CV, and how to negotiate for a competitive salary. I understand qualities that employers value and the necessary skills that I need in order to be hired. I believe I will have a successful interview when I will be looking for employment in the near future, because I will be too equipped to be ignored.
Networking was something I didn't value that much. However, I have resolved to connect with my lecturers for they have vast knowledge and experiences that is essential in my career development. I have learned to keep positive people in my network, and expand the circle of my network using every opportunity I get when I meet people in scope with my career. I will ensure I am known by them not just knowing them.
Furthermore, I have learned to use social media as a resourceful platform to brand myself professionally.
It is always everyone's desire to be financially independent. Budgeting my money and time are the core values I also adopted from LEMP.
Currently, I am saving up for my furnishing business that I plan to start during the long holiday. 
My health is my wealth, for without good health my wealth is useless and my purpose won't be accomplished. I am reading articles on good nutrition and exercise. I am planning to have a weekly program of exercising.
I have resolved to take care of my body for it is the vehicle to fulfilling my purpose on earth.
After the module on Leadership Development I took an evaluation of myself as a leader and an agent of change. This made me desire to be a transformational leader like Jesus Christ, who was principled-centred, with strong character and integrity, and above all, spiritually founded. I desire to be a wise leader who will lead by example as I direct and guide others towards achievement of set objectives. I have also resolved that books on good leadership will be part of my library too.
I am planning to nurture those behind me with reference to 2 Timothy 2:2. 
I believe with these skills and knowledge, I am fully equipped to be an agent of change with felt impact on my generation through the guidance of God and the Holy Spirit."
Loice Mukami Kariuki, LEMP Season 6 Alumni and student at the University of Nairobi.